Nikon Z8 Mirrorless Camera with NIKKOR Z 24-120mm f/4 S Lens
---
Compact, Lightweight, Powerful
Built using flagship DNA, the Nikon Z8 is a compact, lightweight camera housing much of the technology from the Z9 but in a sleeker, more portable package. Dubbed the ultimate hybrid camera, the Z8 features the same proven sensor, processing, and AF capabilities of the flagship with a new body design that better suits gimbal use, event shooting, and other handheld applications.
Flagship Sensor and Processing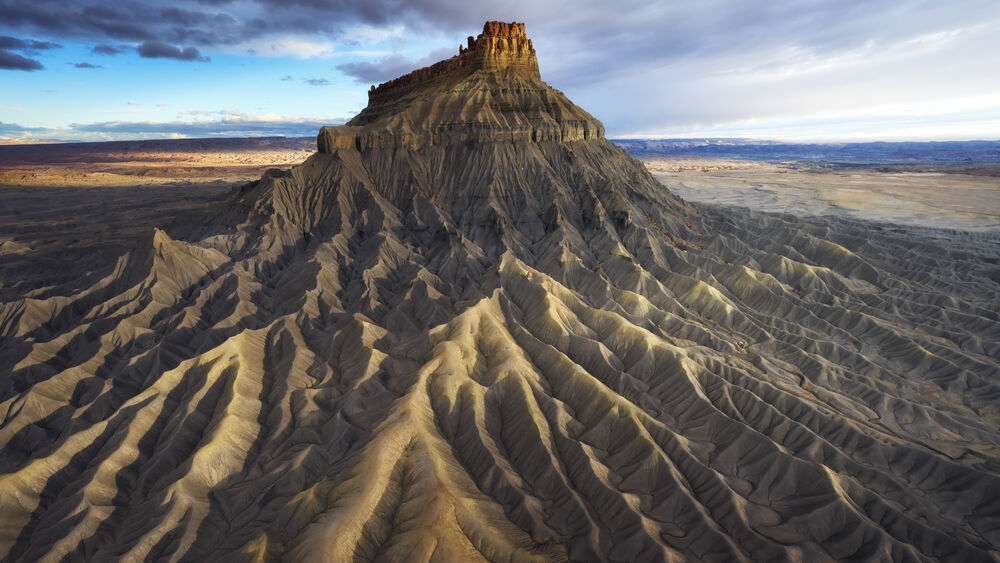 45.7MP Stacked BSI CMOS Sensor
Featuring the same sensor that debuted in the Z9, the FX-format 45.7MP BSI stacked CMOS sensor offers a useful combination of resolution, fast readout speeds, impressive clarity, and minimal noise. The stacked design contributes to reduced rolling shutter while the BSI designation ensures improved noise levels when working at the top end of the extended ISO 32-102400 range. Also, the 45.7MP resolution and full-frame sensor size hit a sweet spot that benefits photographers working in detail-oriented genres as well as enables recording video at resolutions up to 8K.
EXPEED 7 Image Processor
Complementing the sensor is the EXPEED 7 processing engine, which offers speeds approximately 10x faster than a Z7 II. This engine works in conjunction with the stacked sensor design to realize impressively fast AF speeds, burst shooting rates, a high buffer capacity, fluid video performance, and quick all-around handling.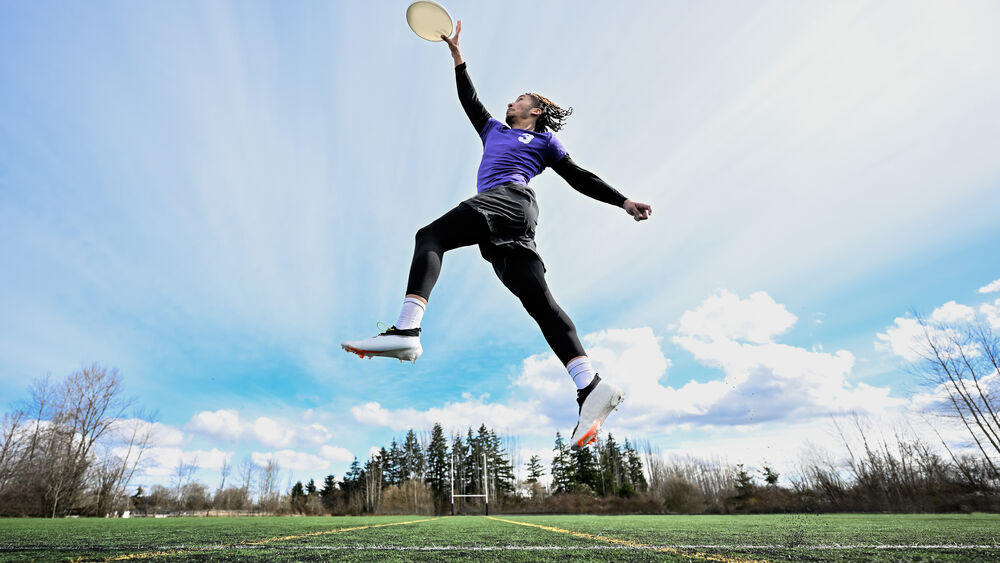 Top continuous shooting speeds of 20 fps when shooting in raw, 30 fps when shooting in JPEG, 60 fps when shooting 19MP JPEGs using a DX area, and an impressive 120 fps shooting rate when recording 11MP stills, with all rates supporting full AF/AE performance.
Able to buffer over 1000 raw images in a burst, meaning raw image sequences can be recorded for approximately 50 seconds continuously. Also, during playback, you can skip to the first shot of a given burst to expedite the on-camera review process.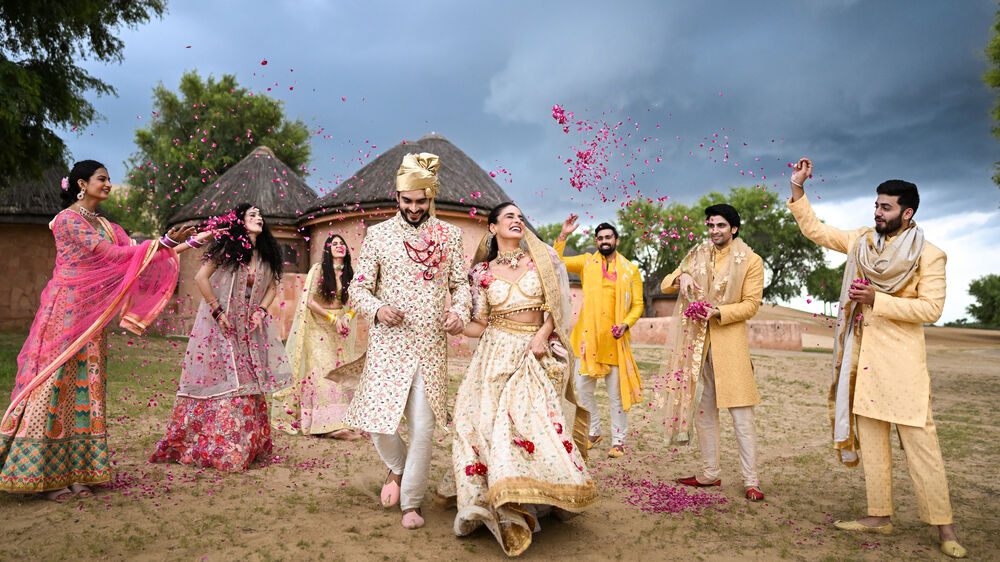 Pre-Release Capture helps make decisive moment shots easier by recording frames in a burst for up a second prior to actually releasing the shutter. When this feature is activated, burst shooting will commence when the shutter is half-pressed and the buffer will retain up to a second's worth of frames prior to fully pressing the shutter.
Electronic shutter affords a top shutter speed of 1/32,000 sec for working in the brightest conditions with wider apertures.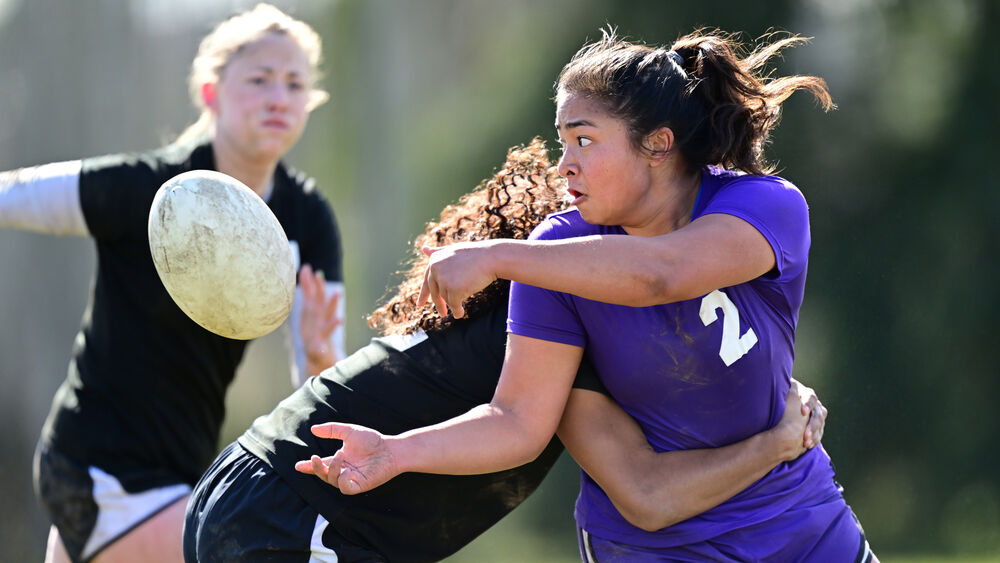 Stacked sensor design reduces rolling shutter distortion so fast-moving subjects, like a golf club, tennis racket, or baseball bat, do not appear distorted when working with shutter speeds up to 1/32,000 sec.
AF calculations are done at a 120 fps rate to keep up with fast continuous shooting speeds.
High Efficiency RAW file format maintains image quality akin to uncompressed raw files but with file sizes approximately 30% smaller for faster reading/writing to the memory card.
Stills can also be saved in the HEIF file format; a useful evolution from JPEG, this 10-bit format offers 1 billion more colors for greater realism and dynamic range when viewed on HLG-compatible displays while still retaining the small file size as a JPEG.
Motion Blend Retouch feature can be used to produce an in-camera composite that depicts a series of subject movements within a single frame.
Long Exposure display includes a live exposure timer on the rear LCD, along with the ability to dim the viewfinder to better preserve your night-adjusted vision.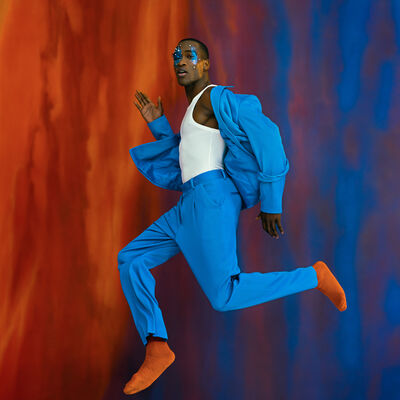 Electronic Shutter-Only Design
Relying on the speed and stacked design of the sensor, the Z8 completely forgoes a mechanical shutter and uses just an electronic shutter for all capture modes. The speed of the sensor enables recording at up to 1/32,000 sec and the stacked structure reduces motion distortion for accurate depiction of fast-moving subjects, like golf clubs, baseball bats, and automobiles. Also, despite the absence of a mechanical shutter, flash sync up to 1/200 sec. is still supported as well as high speed sync functions.

By removing the mechanical shutter, the Z8 can also operate completely silently and there is no worry over mechanical shutter wear or breakdown. A shutter release sound can be added for awareness when a photo is being taken, and the volume can be adjusted to suit different working scenarios.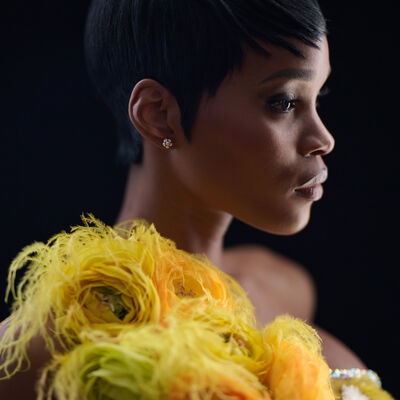 More Beautiful Portraits
Perfect for portraits, the Z8 improves on the sensor's inherent capabilities with a series of processing tools and shooting functions to improve portraits:
Fine-tune hue and brightness while shooting for more precise control while shooting.
Skin softening can be used on up to three subjects in a shot and slightly blurs the skin for a more pleasing texture while still retaining essential sharpness on eyes and hair.
Manual white balance control is more intuitive when making adjustments and Auto WB has also been optimized for human subjects.
Fast and Intelligent AF
493-Point Phase-Detection AF
Covering the full sensor area, the Z8 uses the flagship 493-point phase-detection AF system to realize fast and accurate focusing performance. This system is benefitted by the high-speed communication of the Z interface along with the speed of the sensor that enables AF readings to occur at up to 120 fps.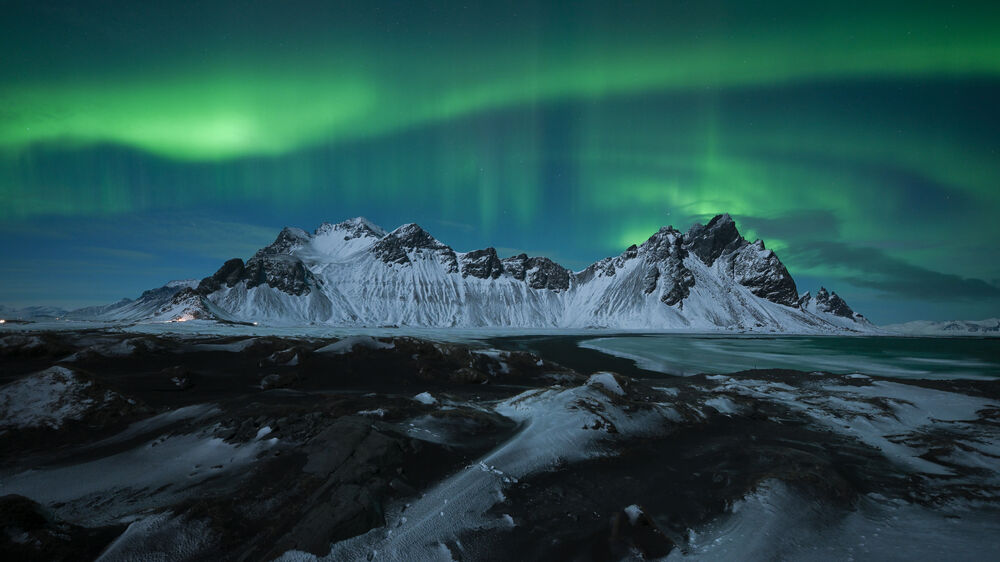 This focusing system also supports working in low-light conditions with a Starlight mode that permits focusing down to -9 EV to greatly benefit astrophotography, concert, and other nighttime shooting applications. Also useful for working in difficult lighting conditions, Backlit AF uses separate pixels on the sensor for AF, allowing these areas to intentionally overexpose for focusing accuracy purposes without impacting the actual exposure of the recorded image.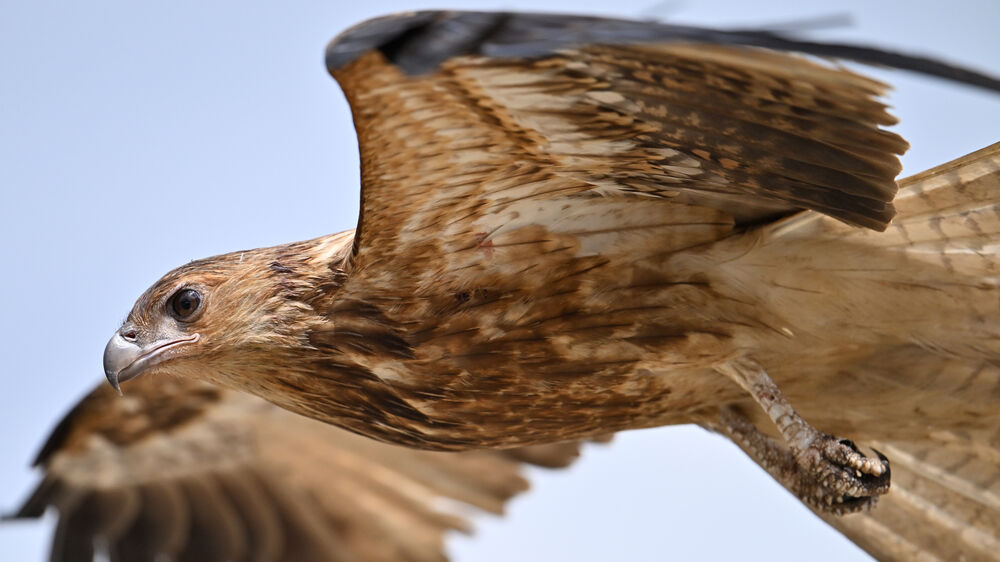 A mainstay focusing mode in DSLRs, which debuted for mirrorless with the Z9, the Z8 also includes 3D Tracking AF that pairs with subject detection to lock onto fast, erratically moving subjects that move parallel and perpendicular to the camera. Additionally, there are three Dynamic-Area AF modes, with a range of focus area sizes, for capturing a broad variety of moving subject types.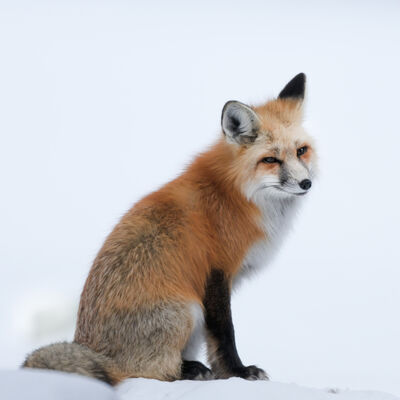 Subject Detection with Deep Learning Technology
Utilizing inherited algorithms and deep learning technology from the Z9, including sophisticated Subject Detection, the Z8 can recognize a variety of distinct subject types, ranging from humans to animals to airplanes to bicycles. When working in Auto-Area AF, these subjects will automatically be detected, focused on, and tracked to ensure sharp focus when the subject is moving across the frame.

Eye-Detection AF, specifically, has been tuned for improved accuracy and refined recognition of eyes in the scene, regardless of how small or large they are within the image frame, and can also be used in conjunction with custom Wide-Area AF for different subject shapes and sizes.
Video Powerhouse
Internal 8K60 and 4K 120 Recording
Equally capable for video, the Z8 matches the Z9's recording capabilities here, as well, with a variety of resolutions and frame rates available up to 8K. Using full pixel readout, UHD 8K 30p video can be recorded with continuous shooting possible for approximately 2 hours 5 minutes.

Both 8K and 4K also support using the true 24p frame rate for a cinematic look and full-frame 4K recording is available, too, up to 120p for slow-motion playback. Using an 8K area, oversampled UHD 4K recording is possible at up to 60p for increased sharpness and detail. Also, high-resolution frame grabs can be recorded in camera from 8K and 4K videos, for producing 33MP or 11MP stills, respectively.
12-Bit N-RAW and ProRes RAW Video
Internal 12-bit raw recording at up to 8.3K 60p in the N-RAW format is supported along with internal ProRES RAW HQ. Raw recording offers greater tonal and color latitude and can improve dynamic range, benefitting color grading needs and post-production flexibility.
N-RAW is Nikon's own raw recording format that offers impressively small file sizes compared to other raw formats as well as the ability to create MP4 proxies for more efficient previewing or transferring.
N-RAW recording is available at up to 8.3K at 60p or 24p; 4.1K at up to 120p; 5.3K at up to 60p with a 1.5x crop; and 3.8K at 120p with a 2.3x crop.
ProRes RAW recording is also available at up to 4.1K and 60p.
ProRes and H.265 10-Bit Recording
Internal recording is also supported with 10-bit color and 4:2:2 sampling in the ProRes 422 HQ and H.265 codecs, and H.264 and 4:2:0 color can be used depending on workflow needs. For more latitude when color grading in post, there is also a 10-bit N-Log setting as well as a Flat color profile. Additionally, HLG (Hybrid Log Gamma) can be used for creating HDR-ready content straight from the camera.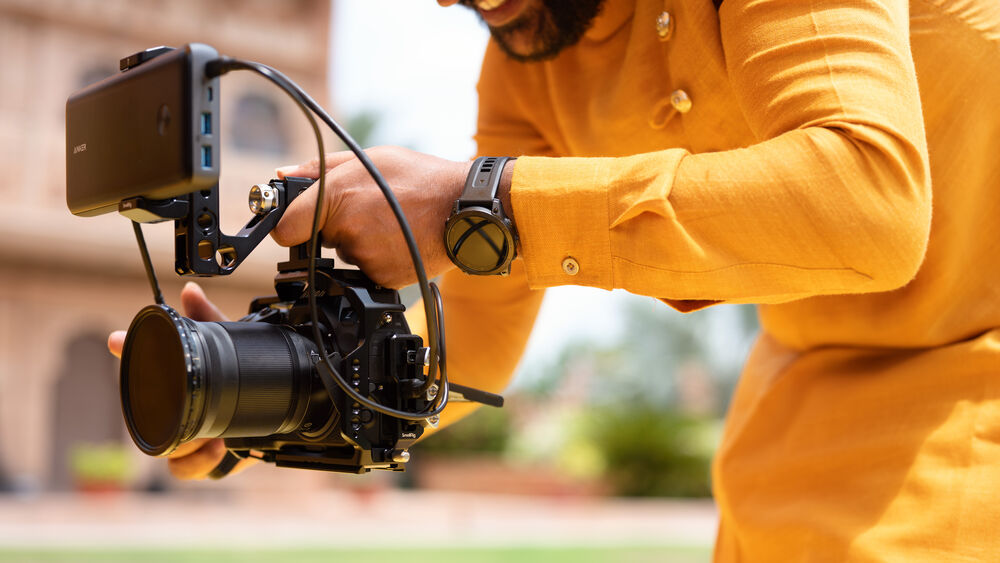 Recording Support
Aiding the impressive recording specs, the Z8 also incorporates a variety of useful recording tools and functions for use in productions:
Red REC frame indicator on EVF and LCD during recording to easily recognize when recording is being captured.
Dedicated video info display indicates various recording settings, such as frame size, frame rate, audio settings, codec, bit depth, and HDMI output settings. Some of these settings will also be visible on the camera's top control panel.
Focus peaking and zebra stripes are visual aids to help achieve sharp focus and accurate exposure.
Waveform monitor for realtime exposure analysis.
Fine ISO control in Manual mode for adjusting exposure in 1/6-stop increments.
Fast AF-ON function can be assigned to Fn buttons; it is now possible to assign two different AF speeds to different buttons.
Slow shutter speed video is supported, slower than 1/frame rate, for working in extreme low-light conditions or for creating intentionally blurred effects.
Timecode linking is possible when working with an optional timecode generator.
Complementing the video capabilities, the Z8 also supports 24-bit linear PCM sound recording and offers compatibility with external XLR microphones via the optional Tascam CA-XLR2d-AN digital adapter.
A Smaller Professional Body Design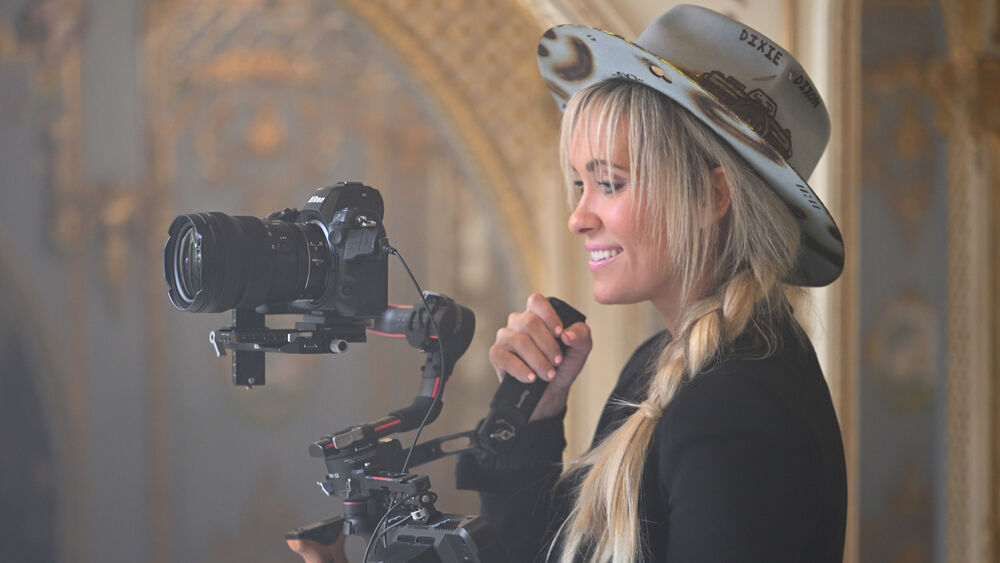 Sleek, Modular, and Durable Construction
Deemed the true successor to the D850 DSLR and the smaller follow-up to the flagship Z9, the Z8 hits a sweet spot in terms of size and performance. It is 30% smaller than the Z9 and 15% smaller than the D850.
Compared to the Z9, with its built-in vertical grip, the Z8 takes on a more modular design, allowing you to keep it small for day-to-day shooting or pair it with the optional MB-N12 Power Battery Pack grip for improved ergonomics when shooting vertical and better battery life. Also, the smaller, lighter design makes the Z8 an ideal candidate for rigging or use on a gimbal for video use.
Dual card slots—one CFexpress Type B slot and one UHS-II SD slot—allow for flexible file saving. The CFx slot is suitable for data-intensive applications, like 8K recording and high-speed burst shooting, while the SD slot retains compatibility with the popular storage format. Additionally, the CFx B slot is also compatible with XQD memory cards.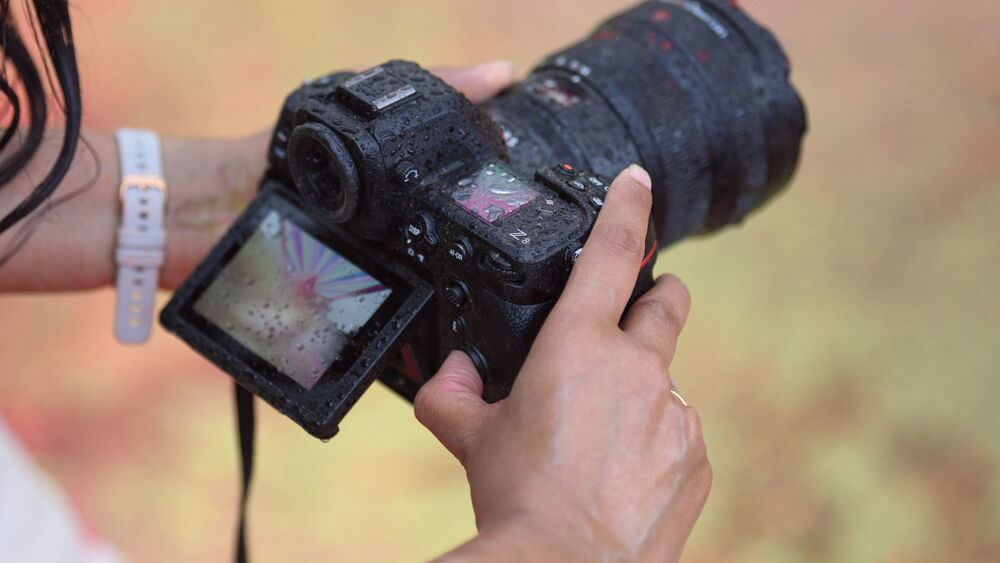 Built using eco-friendly Seerebo carbon fiber and robust magnesium alloy, the Z8 manages to be both durable and lightweight, weighing just 2 lb.
Premium weather sealing protects against dust and moisture for confident use in harsh climates.
Included EN-EL15c battery offers approximately 340 frames per charge when primarily using the viewfinder or 370 shots per charge when primarily using the LCD monitor. The Z8 is also compatible with other EN-EL15-series batteries.
In-body Vibration Reduction now supports Synchro VR to achieve up to 6 stops of camera shake compensation when used with select Z lenses.
Helping to cut down on dust reaching the sensor, the Z8 incorporates a sensor shield that protects the sensor surface when changing lenses. For additional dust prevention, there is also a dual electro-conductive and fluorine coating on the optical filter covering the sensor.
Backlit buttons offer easier navigation and button recognition when working in low-light conditions.
Real-Live Viewfinder
Real-Live Viewfinder is an advanced EVF utilizing a 3.69m-dot OLED panel with adjustable luminance up to 3000 cd/m2 for clear visibility in bright conditions. This EVF also works in conjunction with dual-stream technology for blackout-free viewing when shooting continuously and it features a high fps function, which ups the EVF's refresh rate to 120 fps for smoother, lifelike viewing.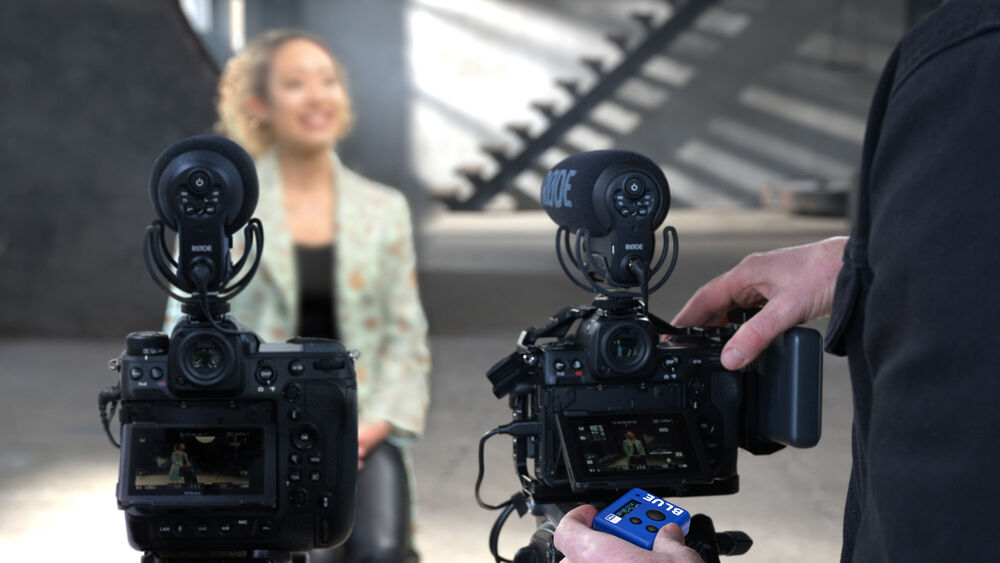 Four-Axis Tilting LCD
Like the Z9, the Z8 incorporates a unique 3.2" 2.1m-dot four-axis tilting touchscreen LCD that better supports working from high and low angles, regardless if shooting in the horizontal or vertical orientation. This screen's four-way tilting design allows for easier viewing from a variety of positions and the user interface orientation will also shift depending on how the camera is held.
Versatile Connectivity
Matching the professional build quality, the Z8 is fitted with a variety of connectivity options to suit various workflow needs: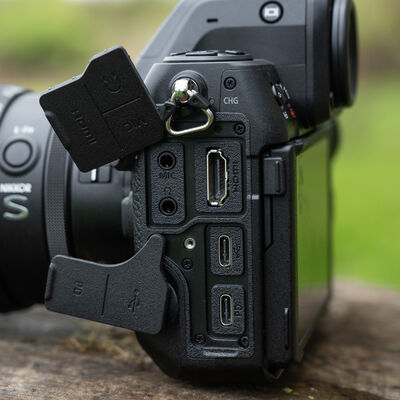 Full-size HDMI port for outputting video to an external recorder or monitor
3.5mm headphone and microphone ports for attaching an external microphone and for on-board audio monitoring
Two USB-C ports: one supports file transfers and tethering and the second is dedicated to power delivery and battery charging
USB-C communication terminal supports USB-LAN connectivity when paired with an optional USB-C to Ethernet adapter. This enables a 1000BASE-T wired LAN connection for transferring files over FTP
10-pin port offers wide accessories and remote connectivity
Bluetooth and Wi-Fi (2.4 and 5 GHz) permit wireless transferring of files, remote camera control via a mobile device, and works in conjunction with the NX Mobile Air app for file management
Nikon NIKKOR Z 24-120mm f/4 S Lens (Nikon Z)
All-in-One Versatility
A truly versatile everyday lens, the NIKKOR Z 24-120mm f/4 S, from Nikon, is a wide-angle to short-telephoto zoom covering an extremely useful range of focal lengths to benefit a variety of applications from landscape to portraiture. The constant f/4 maximum aperture offers consistent performance throughout the zoom range and the lens features an advanced optical design for high sharpness and clarity. As a go-to lens for a majority of needs, this lens also sports a relatively compact and lightweight design.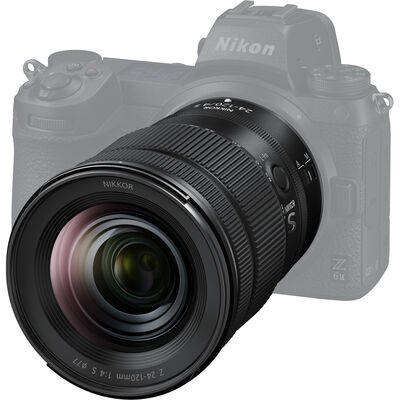 Optical Design
Featuring a combination of three ED elements, one aspherical ED element, and three aspherical elements, both chromatic and spherical aberrations are effectively eliminated throughout the zoom range for notable sharpness and clarity.
ARNEO and Nano Crystal Coats are used to prevent ghosting, reflections, and flare in order to realize improved contrast and clarity when working in strong lighting and backlit conditions. The Nano Crystal Coat controls incidental light from a diagonal direction while the ARNEO Coat controls incidental light from a vertical direction.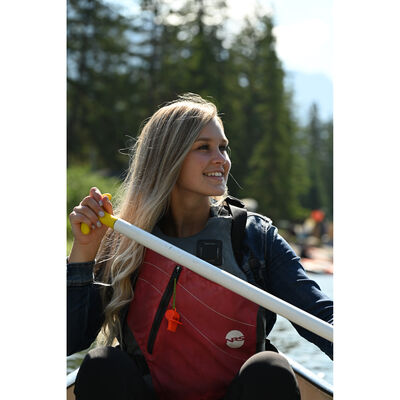 Autofocus
Multi-focus system incorporates two separate AF drive units, which are synchronized, to deliver especially fast and accurate focusing throughout the zoom range. This system uses stepping motors, which offer impressively smooth and quiet autofocus performance that is well-suited to both stills and video applications.
Full-time manual focus override is also possible and an internal focusing design is used, where only the internal lens groups are moved during focusing, to maintain the overall length of the lens during use and to promote faster focusing speeds.
Dedicated manual focus ring at the rear of the lens for tactile and precise control over the focus position.
Minimum focusing distance of 1.1', along with a maximum magnification of 0.39x, benefits working with close-up subjects.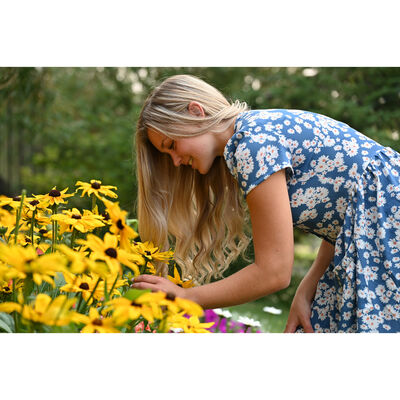 Handling and Design
Programmable Control Ring can be used to control aperture, ISO, or exposure compensation.
Assignable L.Fn button works in conjunction with camera-based Fn buttons to provide seamless points for quickly changing exposure settings and other functions.
Dust- and moisture-resistant lens barrel, along with a front fluorine coating, benefits the lens' use in inclement conditions.
What's in the box
---
Nikon Z8 Mirrorless Camera

Nikon EN-EL15c Rechargeable Lithium-Ion Battery


Nikon MH-25a Battery Charger


Nikon UC-E24 USB Cable


HDMI/USB Cable Clip


Nikon BS-1 Accessory Shoe Cap


Nikon AN-DC26 Camera Strap


Nikon BF-N1 Body Cap


Nikon DK-33 Rubber Eyecup


Limited 1-Year Manufacturer Warranty



Nikon NIKKOR Z 24-120mm f/4 S Lens (Nikon Z)

LC-77B Lens Cap


Nikon LF-N1 Rear Lens Cap


Nikon HB-102 Lens Hood


Nikon CL-C2 Soft Lens Case


Limited 1-Year Manufacturer Warranty
---
---